Riverside Worship Guide
Sunday May 17th
---
Virtual Worship Link
Join us for worship today at 10 am on our Riverside YouTube channel:
---
New Visitor?
Click this link to fill out our SHORT new visitor contact form and receive a free gift from us:

---
Family Resources
Kids Sermon Notes Page – Click Here
The Gospel Project: the Art of Spiritual Conversations with Kids – Click Here
God's Big Story Podcast – Click Here
New City Catechism – Click Here
---
Four Announcements:
#1 Women at Risk Party to Fight Human Trafficking
Amy Earle is co-hosting a Women at Risk party on Facebook with SonRise Community Church on Tuesday, May 19, from 6-9 pm. Women at Risk is an international Christian non-profit organization that fights human trafficking and helps victims transition safely back into society by employing them to make jewelry and other items. These items are sold through parties to support the ministry and raise awareness. If you are interested in participating in this event or would like more information, please contact Amy at (email) or (712) 579-4035.
#2 Volunteer to Help Pasco Children (through GAL Program)
Alex Regan works with Florida's Guardian ad Litem (GAL) Program which represents the best interest of children alleged to be abused, abandoned, or neglected who are involved in court proceedings. This means advocacy to assist the court with decisions that impact the life of a child. This program is looking for volunteers that can help by being the advocate for one or more of these children in the dependency system. If you are interested in learning more about this program, please contact Alex at (email) or (305) 764-2345.
#3 Mask Ministry Completed
As a part of our LoveLoud outreach ministry, Riverside acquired 1,000 face masks and we have delivered them to the residents of Main Street Landing, a local care facility, and numerous people in our church. We praise God for the opportunity to serve others and show the love of Christ!
#4 Thursday Prayer Meeting at 7 pm (via Zoom)
Please join our weekly prayer meetings on Thursday evenings at 7 pm via Zoom. We also have a sweet time of fellowship as we get to see each other's faces! These last for an hour or less, so connect and pray: LINK, Meeting ID: 998 2692 4550, Password: RBCPrayer
---

Offering
Please continue to prayerfully give to Riverside through our ONLINE GIVING LINK (please select "ACH Bank Transfer") or by mailing your offerings to the church: 6219 River Road New Port Richey, FL 34652. As always, we trust God to continue to provide for the needs of our congregation.
---
Today's Worship
Call to Worship: 2 Corinthians 3:16-18
"But when one turns to the Lord, the veil is removed. Now the Lord is the Spirit, and where the Spirit of the Lord is, there is freedom. And we all, with unveiled face, beholding the glory of the Lord, are being transformed into the same image from one degree of glory to another. For this comes from the Lord who is the Spirit."
Worship in Song:
Spirit of God
Only King Forever
Gospel Affirmation: Psalm 20:5-7
"May we shout for joy over your salvation, and in the name of our God set up our banners! May the LORD fulfill all your petitions! Now I know that the LORD saves his anointed; he will answer him from his holy heaven with the saving might of his right hand. Some trust in chariots and some in horses, but we trust in the name of the LORD our God."
Worship in Song:
Man of Sorrows
Dry Bones (Come Alive)
Pastoral Prayer
Worship with the Word:
Matthew 7:15-20 "Good Fruit, Bad Fruit"
"Beware of false prophets, who come to you in sheep's clothing but inwardly are ravenous wolves. You will recognize them by their fruits. Are grapes gathered from thornbushes, or figs from thistles? So, every healthy tree bears good fruit, but the diseased tree bears bad fruit. A healthy tree cannot bear bad fruit, nor can a diseased tree bear good fruit. Every tree that does not bear good fruit is cut down and thrown into the fire. Thus you will recognize them by their fruits."
---
Two Key Points: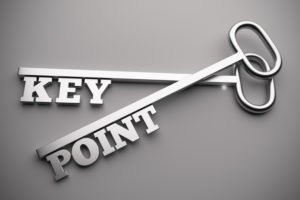 #1 You must beware of "false prophets" (v. 15)
#2 You will know "false prophets" by their fruit (vs. 16-20)
---
Two Concluding Applications:
1) Are you being watchful?
2) Are you bearing good fruit?
---
Benediction: (from) Colossians 1:10
"May you walk in a manner worthy of the Lord, fully pleasing to him, bearing fruit in every good work and increasing in the knowledge of God."
---